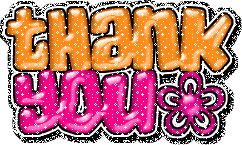 Hello and Welcome to the celebration! It is a time to party as Bountiful Blessings just went over 10,000 hits!! Thank you so very much to those who have visited and hugs to all who come back often!
Now, we can't have a celebration without a few party favors, RIGHT? So, I am happy to offer a little treasure of goodies to a lucky winner! All you have to do to be eligible is leave a comment here on this post by Sunday, October 18th at midnight! The more comments you leave, the more chances to win!


The last time I offered blog candy, my dog Molly picked the winner. I had promised the cats they could pick next time, but I'm afraid that's just too many paws to pick a clear winner. (I have five cats!) So, we will use the time tested, old fashioned method and draw a name out of a punch bowl! Sorry, Kitties!
I can never express my appreciation to all of you for the time you take to visit and especially to those who leave such encouraging and inspiring comments! You are a blessing to me!
So spread the word! There's a party at Bountiful Blessings and all are invited!! Come as you are and leave a little love! The lucky winner will be announced on Tuesday, October 20th!


Blessings to you,
Vicki